We will send all users authorization requests for their electronic services to Suomi.fi. You can log in to Suomi.fi using your own online banking credentials.
1. Log in
Log in to Suomi.fi using your online banking credentials by clicking on Tunnistaudu or Identification (in the English version) on the top right of the page.

2. Navigate to Authorizations and choose your company
Once you have logged in, click e-Authorizations (in Finnish Valtuudet) from the menu and then Company's mandates (Yrityksen valtuudet). You will then choose your company to continue.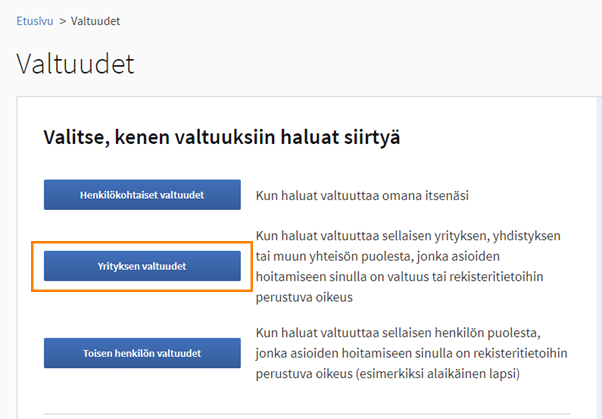 Choose your own company from the list and click Select and go to the e-service (in Finnish Valitse ja siirry asiointipalveluun).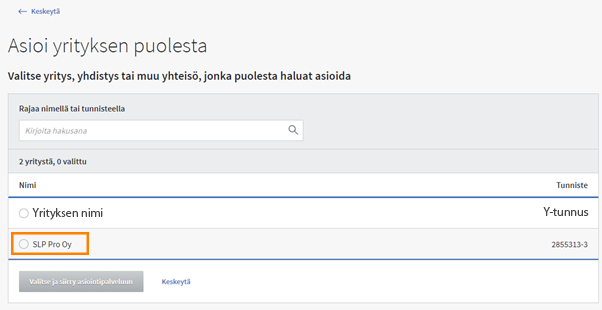 3. Finding the authorization request
In the menu on the left, click Received Requests. An authorization request for our company called SLP Pro Oy should be found here.
Note! It may take a few days for your authorization request to arrive.
If you don't see our authorization request at this point, it may just be on its way to you. In that case, we recommend that you enable Suomi.fi Messages, so that you will be notified by e-mail when our authorization request arrives.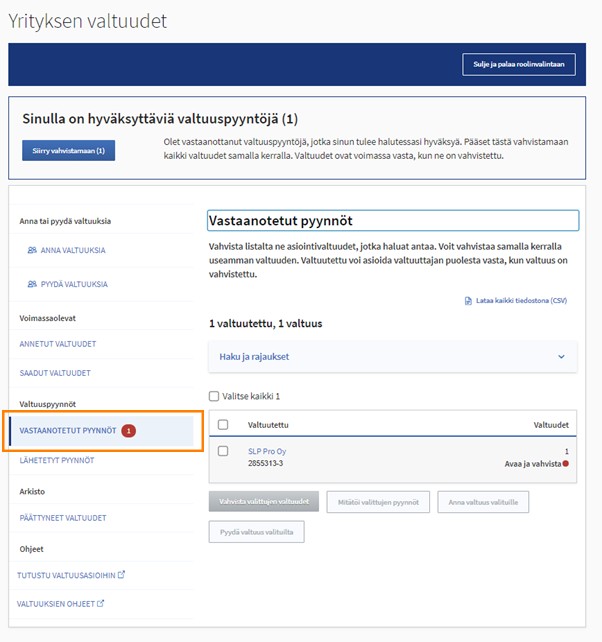 4. Accepting the authorization request
Select our authorization request and click Grant authorization to Selected (in Finnish Vahvista valittujen valtuudet) to continue.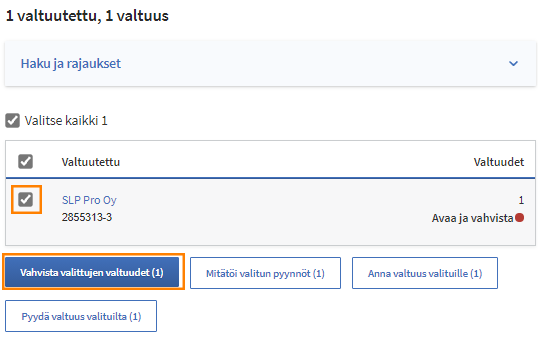 We ask you for authorization in five different areas.
Confirm all five authorization requests and we can handle the time-consuming routines of entrepreneurship for you!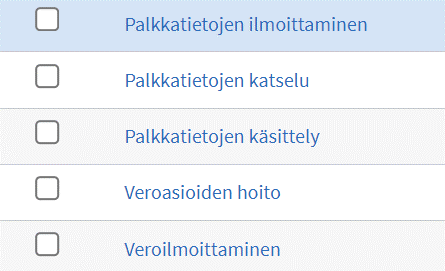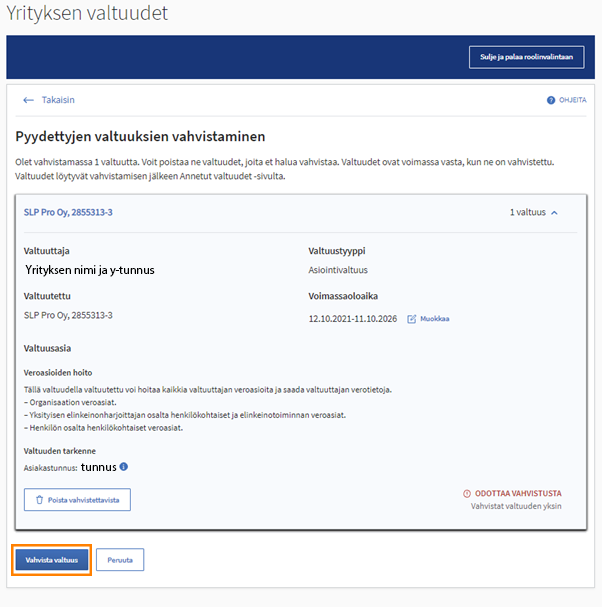 Note!
If it has been some time since you registered to the UKKO service and you didn't accept our authorization request at that time, our request may have expired and you won't see it in Suomi.fi anymore. In this case, please contact our customer service and we will resend your authorization request.