You need to allocate your bank transactions to the expenses or invoices you've incurred. You have two ways to match bank transactions:
1. Open the Bank transactions tab and create a new expense receipt from the transaction.
2. Create a new expense receipt, and then link the bank transaction to that expense.
Bank transactions
All bank transactions made from your account can be found in the Bank transactions section on the left-hand side of the menu. If you've already added the related expense to the service for a bank transaction, you can link it to a receipt by clicking the "Assign" button and selecting the "Add to Expense" option.
Choose the expense from the dropdown menu to which you want to link the selected bank transaction.
If you haven't added the related expense for the bank transaction yet, you can do so by going to "Assign" -> "Create New Expense." Upload the receipt or invoice related to this bank transaction and fill in the receipt details, marking it as paid.
Expenses and bank transactions
You can also add a new expense through the Expenses menu by selecting "Add an expense" in the upper right corner. Attach the receipt or invoice to the expense entry and fill in the transaction details.
If the expense has already been paid, in the Payments select This entry is paid -> Bank transaction and choose the correct bank transaction from the list.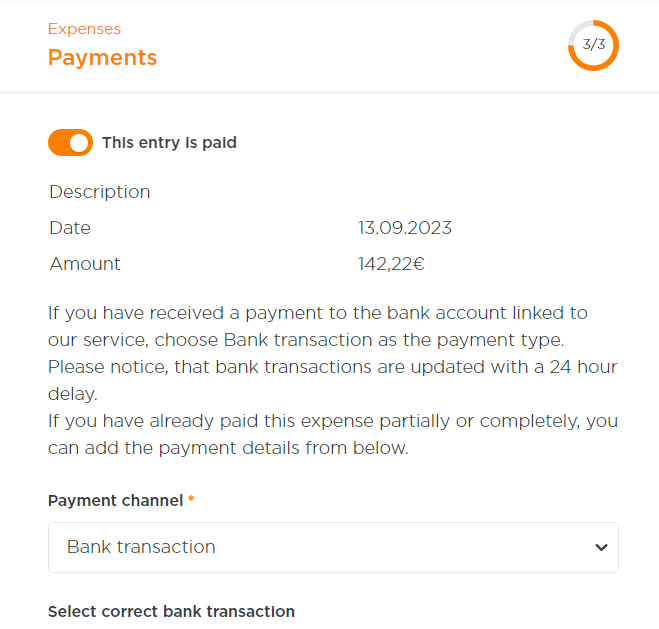 Save and exit.